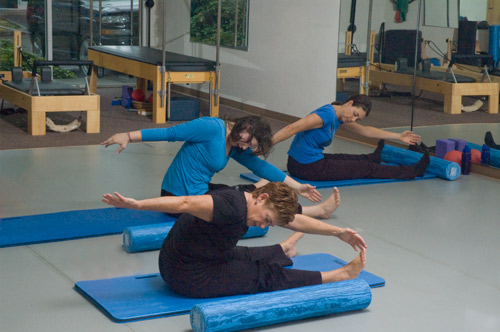 Pricing
Like us on Facebook
and receive 5% off the
Introductory Package!
At Pilates Bodies Studio, we offer private and semi-private sessions in our fully-equipped Pilates studio and group Pilates Mat classes. We encourage each new client to set-up an Introductory Package — five sessions on the equipment, one-on-one, for the reduced rate of $225. This introduction to the method not only allows the instructor to lay a solid foundation of the work, but also allows the instructor to observe any specific issues with your body and offer possible modifications depending on your needs.
The pricing for equipment sessions is divided into two levels of instruction: Senior and Certified. The two levels of instruction are based on years of teaching experience.
Pilates Bodies Studio accepts VISA, MasterCard, American Express, Discover Cards, Personal Checks and Cash.
Equipment
Sessions
Master
Teacher
Senior
Teacher
Certified
Teacher
Apprentice
Teacher
Private Pilates Session
$120
$90
$75
$50
Half Package (5 private sessions)
$600
$450
$375
$250
Full Package (10 private sessions)
$1100
$825
$675
$450
Semi – Private  Pilates Session (per person)          
$60
$50
Half Package (5 semi-private sessions)
$300
$250
Full Package (10 semi-private sessions)
$575
$475
Group Mat Classes
Unlimited Mat Classes
Best Offer! —
$99/month
Group Class (drop-in)
$20
Class Card (10 classes)
$150
Class Medley (5 privates/5 classes)
$525
$475
Pilates Bodies Studio accepts all major Credit Cards, Debit Cards, Personal Checks and Cash.
Packages are non-transferable, non-refundable and must be used within three months.
Scheduled appointments require payment to guarantee reservation.