Instructors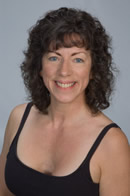 Kimm Mahoney-Watson is Owner and Studio Director of Pilates Bodies Studio. She earned her Master's Degree in Dance from the University of Oregon in Eugene and has taught Dance (ballet, modern, jazz, tap and dance theory classes), Pilates, T'ai Chi, and Mind/Body Education at Portland Community College since 1995. Additionally, Kimm's background includes more than 30 years of teaching numerous forms of fitness training.
In 1998, Kimm received her Pilates training and certification from Second Generation Teacher, Michele Larsson of Core Dynamics Pilates. Core Dynamics is dedicated to continuing the work of First Generation Teacher Eve Gentry. Since receiving her Pilates Certification, Kimm has had the opportunity to further her education by studying with First Generation Teachers, Kathy Grant and Mary Bowen, as well as such notable teachers as Julian Littleford, Jillian Hessel and Irene Dowd. Kimm received her T'ai Chi certification from David-Dorian Ross, an internationally-awarded T'ai Chi expert.
Kimm's training and years of experience teaching movement have given her a superb ability to assess her clients' ineffectual postural patterns and teach them a more efficient way of moving. As a result, clients experience decreased pain, increased strength and greater flexibility. As a movement teacher for more than 30 years, Kimm is passionate about what she does – helping people feel better.
Kimm is also Artistic Director of Kinetic Images Dance Company.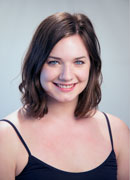 Kelsey Mahoney-Watson fell in love with Pilates at the age of sixteen and has been an avid practitioner ever since. In 2008, Kelsey attended the Pilates Method Alliance's International Conference for the first time, where she was fortunate enough to take workshops from first-generation teachers Kathy Grant and Mary Bowen, as well as internationally renowned Pilates instructor Julian Littleford. Kelsey holds her B.S. in Dance from the University of Oregon, and is STOTT Pilates Certified in both intermediate and advanced mat. Additionally, Kelsey has received her training in all levels of Reformer work.
Kelsey's approach to teaching the Pilates method emphasizes the use of breath and core support to facilitate efficient, pain-free movement. Pilates should ease your physical pain and lift your mental spirits.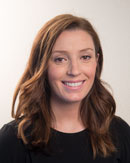 Kelsey Lemman is a native Oregonian who received her Bachelor's Degree in Art History from the University of Oregon in 2009. She became a Pilates instructor because she truly believes in the physical and mental benefits of the Pilates method, and feels it has significantly enhanced her life. Kelsey completed her Pilates certification through STOTT Pilates, and is certified in Mat and Reformer, essential, intermediate and advanced levels.
Kelsey has experience working with clients of all ages and fitness levels. She loves to see the transformation in clients' bodies as they progress in their Pilates practice. Kelsey also has training with Postnatal, and Injury and Special Populations. She enjoys continually learning new things and applying it to her teaching. She finds a sense of fulfillment as a Pilates instructor, which allows her to help people to feel physically better and to help them achieve their fitness goals.
We are pleased to introduce our associate teachers
who provide supplemental exercise programs.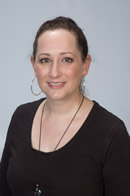 Maia (Margarita "Maggie" Evart) has been bellydancing since 1996, studying with many Masters of the dance. She performed extensively in the San Francisco Bay Area, both as house dancer for three Middle Eastern restaurants and for private and corporate events.
Since moving to the Portland area, Maia has focused on teaching. Her goal as a teacher is to help students safely achieve mastery over the movement vocabulary along with an understanding and appreciation for the unique musical and cultural aspects of the dance in a fun, supportive and lighthearted environment.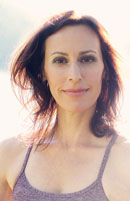 CJ McPhee is an author, teacher, TaijiFit Master Trainer, creator of Energy Moves ®, and Reconnective Healing practitioner. She draws most notably from a life changing multi-dimensional experience in January 2007 and also from her understanding of tai chi, yoga, meditation, acupuncture, and philosophical studies. She enjoys helping a wide spectrum of people recognize creative potential and value within the human experience.
She began her Taijiquan studies in 1991 and was the co-owner of the Honolulu Tai Chi Academy with David-Dorian Ross. She continues a TaijiFit™ and Traditional Yang Family practice.
CJ has introduced energy programs to people all over the United States through public television, DVDs, teacher trainings, and conferences. She is known for her clear teaching style and creative imagery.
Her most joyous creations include sensual poetry and short stories themed around evolving spiritually through the body. Some of her written work is available at her website. She is also the author or Making Love to Lotus: 7 Insights for Sensual Empowerment, Creativity and Whole-Spiritual Intimacy Now! available on Amazon.